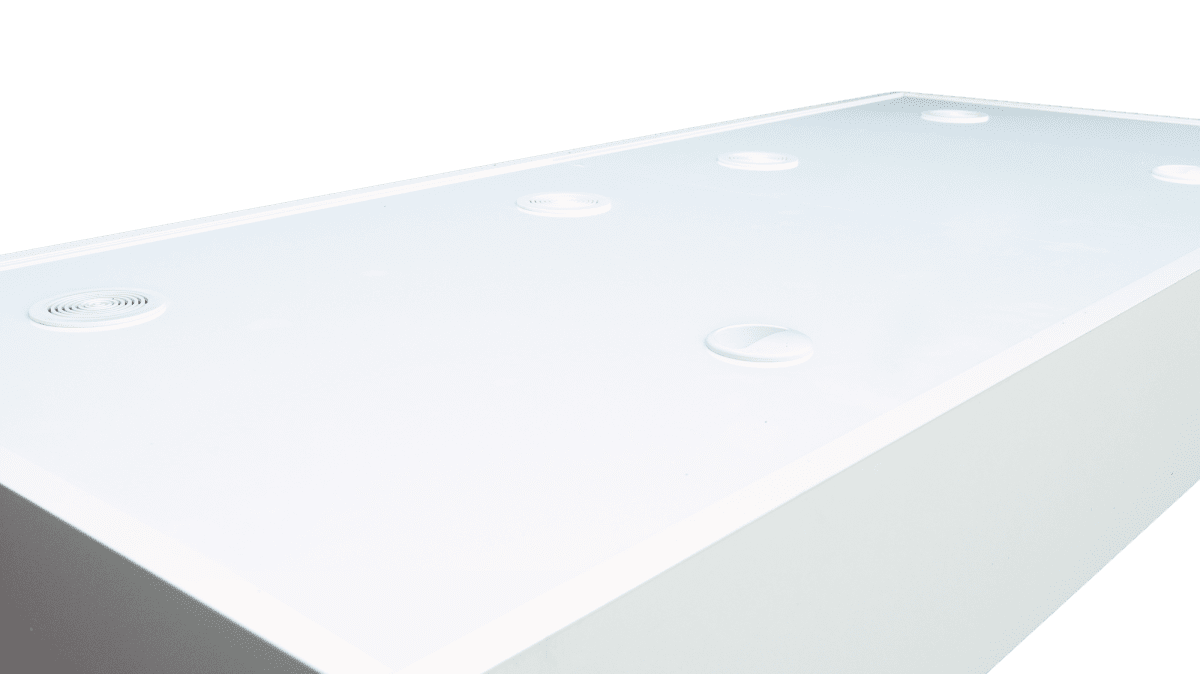 Lighting hood Diamond Line 400
€395,00
Lighting hood
Separate lighting hood
With each Aquaja Diamond Line model you have the possibility to order a separate lighting hood, to allow you to work with a closed system as well.
The lighting hoods are made with a glass inside-frame and are furnished with high-quality Perfect Gloss MDF-panels. The lighting hood has 2 holes on the backside and is equipped with removable covering plates (with ventilation rosters).
Dimensions: 104 x 55 x 15 cm
Do note: this product is only the lighting hood. If you would like the complete system, please visit the aquarium page.