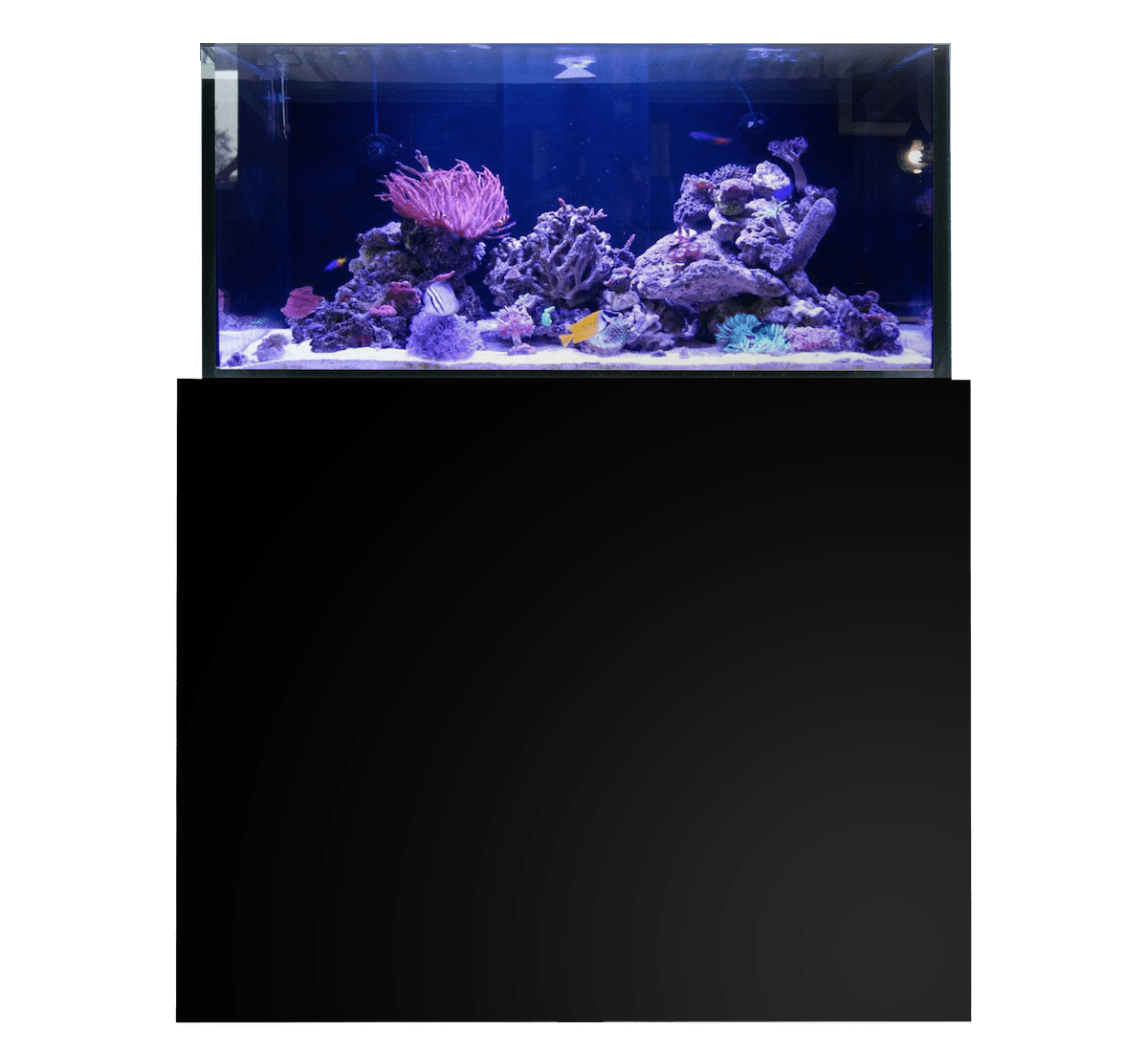 Aquaja Diamond Line 275
€1.099,00
Aquarium
Dimensions: 70 x 55 x 55 cm
Glass thickness: 10 mm
Volume: ca. 210 liter
Sump
Dimensions: 50 x 40 x 40 cm
Glass thickness: 6 mm
Filter bag: 1x
Volume: ca. 60 liter
R.O. storage: ca. 15 liter (included in sump dimensions)
Furniture
Dimensions: 74 x 55 x 85 cm
Aquaja Diamond Line 275
The smallest model in the Aquaja Diamond Line series has a volume of around 210 liter. The aquarium, with dimensions 70x55x55 cm, has ultra-clear glass (front & sides).
Each aquarium is equipped with a black glass overflow box with removable combs and a covering plate. The aquarium has 1 turnable water outlet. Inside the overflow box you can find a double drainage system; the PVC50 main drainage (with the integrated PVC20 return pipe) and a PVC25 emergency drainage.
The main drainage has a precision gate valve which contrails the flow through the drainage. This can be adjusted very accurately.
Inside the furniture you will find our design sump. The sump has a special white finish (sides and back with lacobel white glass, front with white vinyl). Inside the sump you will find a removable filter bag holder with 1 filter bag.
The design aquarium comes with a fully pre-assembled furniture with 1 soft-closing door.
This aquarium is also available in white. 
Optional lighting hood
With each Aquaja Diamond Line model you have the possibility to order an optional lighting hood, to allow you to work with a closed system as well.
The lighting hoods are made with a glass inside-frame and are furnished with high-quality c-bond panels. The lighting hood has 2 holes on the backside and is equipped with removable covering plates (with ventilation rosters).
Dimensions: 74 x 55 x 15 cm
Do note: this product is optional. If you would like this, please select it when ordering an aquarium. 
DL Silent 2400 Pump
We have designed the DL Silent pumps for the Aquaja Diamond Line. The DL Silent pumps are high-quality pumps from the Aquaja brand. The DL Silent 2400 l/h is the ideal multifunctional pump for the Aquaja Diamond Line 275, where the flow can be regulated with the rotatable protective grid.
Do note: this product is optional. If you would like this, please select it when ordering an aquarium